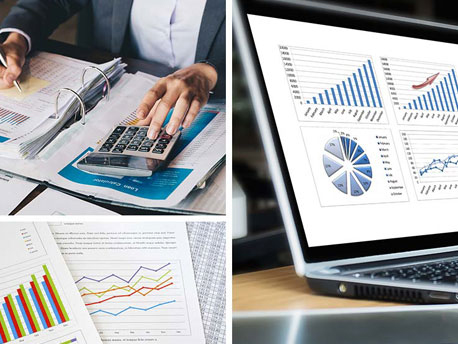 Outsource Bookkeeping Services
Accounting is the process of tracking income and expenses while bookkeeping services is the process of keeping records of financial transactions and preparing financial statements. A business has its accounts and financial data which need efficient management. A business must keep accounts and records well updated with the latest changes accommodated well on-time. A minor error or neglect can cause errors in the account's balance sheets which can pose trouble for the businesses' financial future.
At times is not possible for every business to handle all the account related tasks in-house, hence, outsourcing accounting and bookkeeping services to an expert who holds expertise in managing business tasks efficiently would serve the purpose best for your business. MaxBPO is a trusted accounting and bookkeeping outsourcing company providing cost effective, accurate and timely services to global clients. We are providing best outsourced accounting services to small size, mid-size and large enterprise businesses. We are leading outsourced accounting firms for different industries like automotive, energy utilities, logistics, banking and financial, healthcare, insurance, manufacturing, travel and hospitality, publishing, retail and consumer, telecommunication and much more.